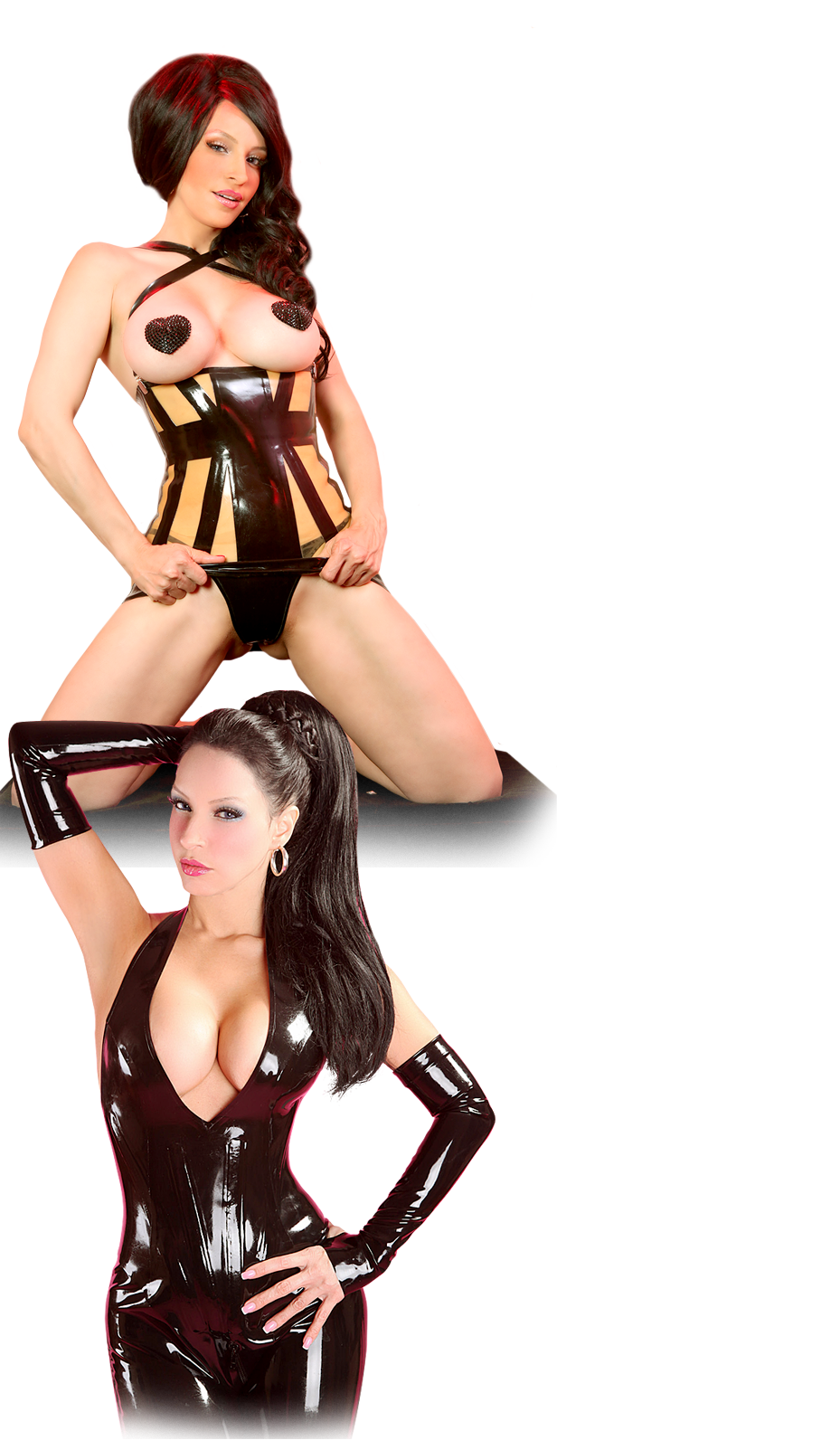 LATEST SET: Rubber Doll Unzips Latex Crotch & Whips Out Dildo!
This scene finds me in a new custom latex outfit that has a glam rock feel to it. With lots of skin tight black rubber, accented by glimmering crystals, you will love seeing how it clings to my curves. And for the big encore, I unzip my crotch and pull out my stainless steel drill-dildo.
Click Here to See My Hot New Site!